1-Click Gets You Instant Access to 25 MUST-HAVE SEO TOOLS 
That Every Website Owner Needs to Score Higher Rankings & Free Traffic...
Want Higher Rankings for Your Websites?
Watch this short video below...
THEN GET INSTANT ACCESS to ALL 25 SEO TOOLS With a Total Value of $647
Get All 25 SEO TOOLS with Unlimited Sites License... $67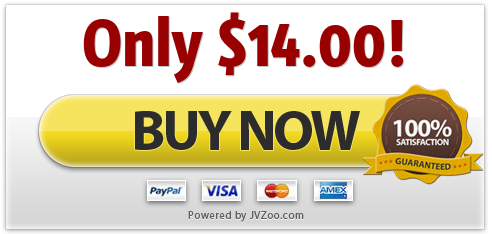 HURRY - Price Jumps to $19 soon
This site is not a part of the Facebook website or Facebook Inc or Google or Google website. Additionally, This site is NOT endorsed by Google or Facebook in any way. FACEBOOK is a trademark of FACEBOOK, Inc. and Google is trademark of Google Inc, Alphabet Inc.
Disclaimer- We can not and do not make any guarantees about your ability to get results or earn any money with our ideas, information, tools, or strategies. What we can guarantee is your satisfaction with our software products and training. We give you a 30-day 100% satisfaction guarantee on the products we sell, so if you are unable to access our training, software or courses or you do not get it to work, just contact our support team and ask fro help, if we are unable to resolve it, just ask for your money back. You should know that all products and services by our company are for educational and informational purposes only. Nothing on this page, any of our websites, or any of our content or curriculum is a promise or guarantee of results or future earnings, and we do not offer any legal, medical, tax or other professional advice. Any financial numbers referenced here, or on any of our sites, are illustrative of concepts only and should not be considered average earnings, exact earnings, or promises for actual or future performance. Use caution and always consult your accountant, lawyer or professional advisor before acting on this or any information related to a lifestyle change or your business or finances. You alone are responsible and accountable for your decisions, actions and results in life, and by your registration here you agree not to attempt to hold us liable for your decisions, actions or results, at any time, under any circumstance.
​
Terms of Use  | Privacy Policy |  Cookie Policy  |  Anti Spam |  DMCA  |  Earnings Disclaimer  | External Links |  GDPR | Affiliate Agreement  | Support
Here are ALL THE TOOLS YOU WILL GET TODAY...
SEO TOOL #1
Article Spinner & Rewriter
Spins a text article & rewrites it - works in 7 languages.
Get unique content for your site quickly.
SEO TOOL #2
Plagiarism Checker
Check the uniqueness of an article.
Make sure your content is unique to get better ranking.
SEO TOOL #3
Backlink Maker
Creates backlinks to your site automatically, plus pinger.
Get backlinks in high PR pages with just one click.
SEO TOOL #4
Meta Tag Generator
Generate Google-friendly meta tags.
Improve your onsite SEO adding proper metatags for Google and other SE.
SEO TOOL #5
Meta Tags Analyzer
Analyze the Meta Tags for any webpage.
Find out what keywords your competitors are targeting + improve your onsite SEO.
SEO TOOL #6
Keyword Position Checker
Find out in which position a website ranks in Google & Yahoo 
for multiple keywords. Get info about your rankings and your competitors for multiple keywords.
SEO TOOL #7
XML Sitemap Generator
Generate an XML sitemap for your website.
Improve your SEO ranking by creating a sitemap and submitting it to multiple SEs.
SEO TOOL #8
Backlink Checker
Find the number of backlinks to a website.
Find out how many backlinks your website has (or your competitors).
SEO TOOL #9
Alexa Rank Checker
Find out the Alexa Rank Checker of a website.
Get info about the popularity of a website.
SEO TOOL #10
Online Ping Website Tool
Ping your website from 60+ websites.
Improve your SEO by notifying SEs of new pages in your website.
SEO TOOL #11
Link Analyzer
Get information about all links in your website.
Get the info you need to improve onpage SEO for your website.
SEO TOOL #12
Keyword Density Checker
Find out how many times each keyword appears on a website
Find out what keywords your competitors are targeting + improve your onsite SEO.
SEO TOOL #13
Google Malware Checker
Find out if your website has been hacked.
Keep your site safe.
SEO TOOL #14
Broken Links Finder  
Find out of your site has broken links, identify them and remove them for better SEO & higher rankings.
SEO TOOL #15
URL Rewriting Tool
Creates an .htaccess file with your URL rewriting
Improve your permalink structure.
SEO TOOL #16
Redirect Checker
Find out if your website has www / non www redirection.
SEO TOOL #17
MozRank Checker
Find out MozRank, Page Authority and Domain Authority for any domain. Get useful SEO information.
SEO TOOL #18
Server Status Checker
Find out the status of your server (online/offline).
Make sure your website is online.
SEO TOOL #19
Webpage Screen Resolution Simulator
Find out how your website looks at several screen resolutions
Make sure your website looks good on mobile devices to offer a better user experience.
SEO TOOL #20
Reverse IP Domain Checker
Find other domains hosted in the same server.
Spy on your competitors.
SEO TOOL #21
Blacklist Lookup
Find out if your domain/ip has been blacklisted.
Make sure your website is not blacklisted/penalized.
SEO TOOL #22
Page Speed Checker Tool
Speed is a very important factor for ranking your sites higher especially on mobile devices - use this to check your speed.
SEO TOOL #23
Link Price Calculator
Find out how much a link from a specific domain might be worth. Find information about the best websites to get backlinks from.
SEO TOOL #24
Domain Hosting Checker
Find out which hosting company a website is using.
SEO TOOL #25
Google Index Checker
Find out how many pages Google has indexed for a specific domain. Get useful information for your SEO from Google.
From the desk of Ankur Shukla
​
​
​
​
​
Everyone wants Top rankings & FREE TRAFFIC, don't you?
But there are only a few sources you can get it from...
#1 - Google
#2 - Yahoo / MSN / other search engines.
#3 - Facebook & other social media sites.
​
The FACT is... 
90% people rely on Google for their traffic.
And thats 100% okay - hey once you rank your site, its almost 100% FREE 
...and you keep getting traffic, new visitors every single day without much work.
​
BUT in reality...
Only the top 10 guys a decent chunk of traffic.
And getting into the TOP 10 - that's the difficult part. 
It is a lot of hard work.
BUT - this can be made easier.
And it's a lot easier of you have the RIGHT TOOLS that can make it happen for you.
​
There are 100s of tools out there that can help you rank higher in Google.
So we've selected 25 of the best SEO Tools for you and created SEO TOOLKIT.
They are fully web based - nothing to install or setup.
These tools will save you time, effort and money in getting you from nowhere to the top spots in Google.
Let me introduce you to...
SEO Tools Help You Get Top Rankings & Free Traffic to Your Sites Like These...
WANT TOP RANKINGS & FREE TRAFFIC TO YOUR SITES JUST LIKE THESE?
Our 100% Money Back Guarantee!
If you are unable to access the SEO Toolkit software and we fail to help you resolve the issue when you contact us about it using our support desk / ticket system, we'll give you 100% of your money back if you ask within 30 days of your purchase. 
​
We don't offer a no questions asked refund so please provide a genuine reason and show us proof that you did everything we told you to do before asking for a refund. Refunds are for technical issues only and only given if we are unable to solve the problem that you reported. Other than that all sales are considered Final. 
Please read the sales page carefully before making a purchase, results vary for various sites and highly depends on what your site is about and the niche it is in. We do not guarantee top rankings for any search engines.  Any income results shown here depend on various factors so they cannot be guaranteed to be the same as ours on this page. Refund processing can take up to 10 days and filing a dispute without contacting us first will make this guarantee null and void.
TOP MARKETERS LOVE THESE TOOLS
& USE THEM FOR THEIR OWN SITES...
Want to See Some of My Favorite Tools in ACTION?  See This Short 2 minute demo...